Report to MDTC Full Council 10th January 2018
Happy New Year to all Town Councillors and residents of Market Deeping, West Deeping and all the other Deepings.
Saturday Market Plans
Following a conversation with Cllr Moran about the SKDC proposals for Saturday Market I have contacted Officers at SKDC to find out what has happened so far. I have been told that a Road Closure application has been made to the County Council and I have asked for a copy. There is currently no specific start date or budget in mind and it would appear that no consultations have taken place with local stakeholders other than Cllr Robins visits to the Town Council. I could be wrong but if I am, it's not for want of asking.
High Street Pot Holes
I have submitted complaints to LCC formally and informally about the dreadful state of the road between Godsey Lane and Terry Wrights.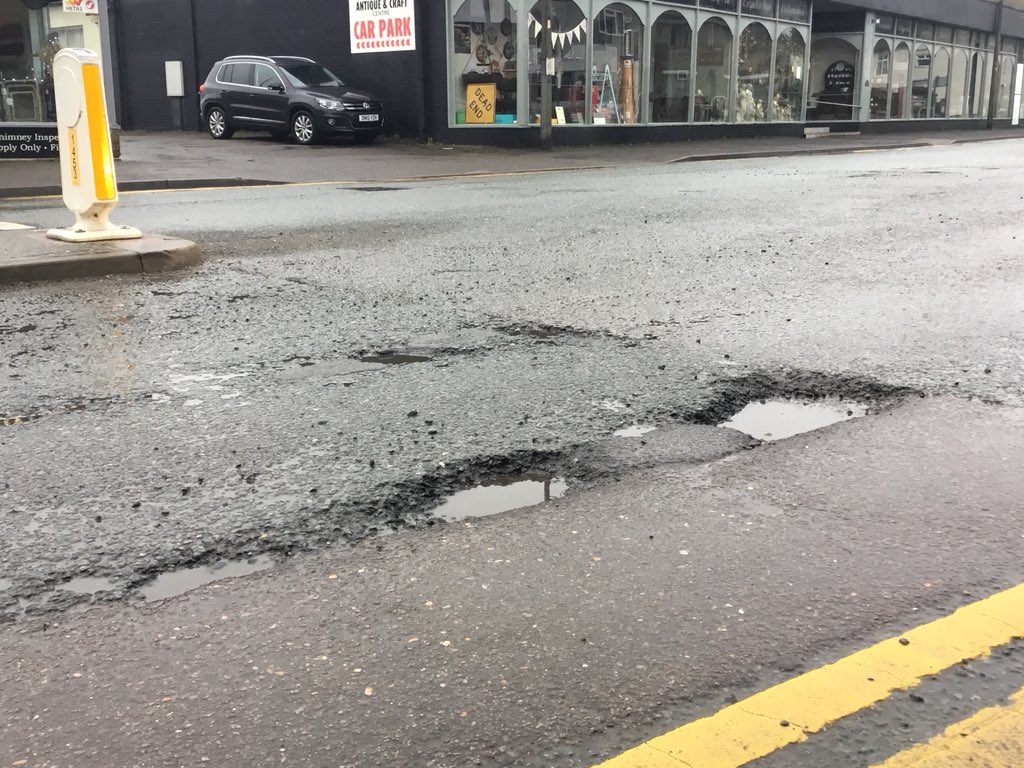 Budget Joint Overview and Scrutiny Group 10th January
At today's meeting various members of the five scrutiny groups met together to offer comment and constructive criticism of the budget proposals presented by the cabinet. I commented and questioned about a dozen of the specific proposals including some of the 'savings and efficiencies'. There is a line in the budget entitled "Reduction in Corporate Costs – £345,000". I asked for clarity on how these would be achieved and despite loquacious answers from both the Leader and the Chief Executive, I am still none the wiser.
SKDC Full Council meeting 25th January
No agenda has been published for this month's meeting yet but I am sure there will be at least one motion to discuss!
Scout Headquarters – Wellington Way
I am pleased that SKDC is making firm plans to build affordable housing in the Deepings. However, one of the probable locations is very close to the Scout Hut and I am a bit concerned about the impact. Personally, I hope that the Deeping Scouts will be properly consulted and will continue to have a suitable dedicated premises for the activities they run for our young people.
Development Control
I am now a full member of Development Control Ctte although I doubt that I will be able to attend all the meetings. I still welcome any comments and concerns about plans for developments in the Deepings.
Meeting Attendance
One of the Stamford Councillors has not attended a meeting since June last year and this should provoke a by-election, or so I thought until I asked for clarification and was told that the Councillor attended a Members Workshop in October. There are no minutes, agenda  or attendance available in the public domain about the meeting. This practice of meeting behind closed doors is becoming more common with another taking place today and another two planned for next Tuesday. Personally, I think nearly all council decision-making should be open to public scrutiny and I have submitted an FOI request to try to get more details about the various 'secret' meetings that have taken place.