This is just a quick note to say thanks to everyone for has supported my participation in the Age UK #RunYourAge January fundraising challenge.
I'm delighted to report that I finished the challenge on Sunday 31st with a 10k run via Maxey and Northborough.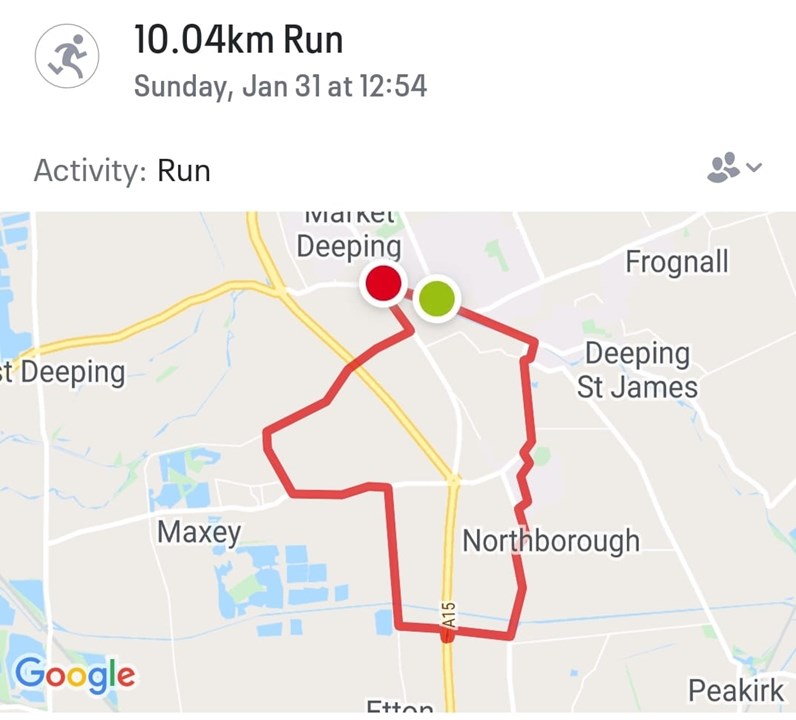 I ran it in 57m11s smashing my PB (Personal Best) and enabling me to tick an item off my bucket list (run a 10k in less than an hour).
It brought my total distance run for January to 55.75km which is slightly more than was necessary but it's always good to go 'the extra mile'.
I was euphoric at the end and even more so when, the following morning, a flurry of donors took me past the fundraising target as well as the distance target.
I still have to finish writing up the blogs of each village run but it has been really good for me to become better acquainted with the villages and footpaths around the Deepings. Thank you all so much!