I have had some really positive feedback my election communication flyer. I am really grateful to my friend Andrew for his help with the design.
A couple of people have commented that the leaflet doesn't say much about the specific problems of the rural villages of the Deepings West and Rural electoral division. I admit that I struggled in writing the leaflet to make particular reference to the villages for a number of reasons, the main one is that there is only so much one can fit onto a sheet of A4. A paragraph about each village would have filled the page.

The questions about the leisure centre, waste and recycling, highways and the ubiquitous pot holes affect the whole of the electoral division and I did consider giving a roll-call of Baston, Braceborough, Greatford, Tallington, Uffington, West Deeping, Wilsthorpe, Newstead, Barholm and Stowe, but to do so would only have proved that I can read a map, and I thought that mentioning the scarecrow festival or any events in other villages would be disingenuous because while I have enjoyed them, I can't claim credit for organising them. Naturally, having served Market and West Deeping ward for 6 years, I have many examples of activity in that part of the Division but on briefly re-reading the flyer in response to a couple of e-mails including yours, I notice there are not many mentions of specific Market or West Deeping either!

With hindsight, I regret not saying much about the lack of cycle and pedestrian infrastructure. An stark example is the lack of any sensible pedestrian route between Uffington and Tallington. During the last year I have been running around (literally) in order to become more familiar with the patch. The main road has a long stretch from Copt Hill Enterprises to Tallington with no footpath at all. The official footpath route would take you via Casewick and Barholm and the river route is not a right of way and impassable other than via farmers fields.  I've written more about my journeys elsewhere on my blog. https://deepingdo.com/runmyage/

In response to the specific questions posed by one of my correspondents, Nick of Uffington, I can't put the detailed answers onto a leaflet but I am happy to publish them here:
What is your stance on the Tallington crossing?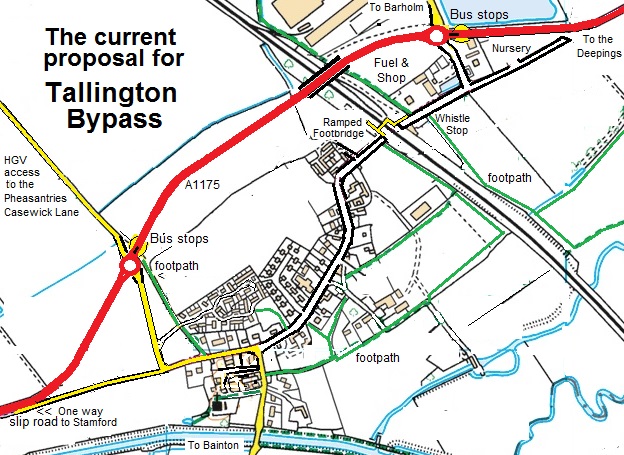 I am hesitant to make any promise about the crossing because I remember, eight years ago, a Conservative candidate made reference in his leaflet about the need to find a solution to the Tallington crossing. I believe it has proven to be an empty gesture because nothing has happened. The County Councillor will not be able to make changes to the management or route of the East Coast Mainline. I will of course support a solution which improves road safety and decreases congestion. I attended a meeting of Uffington Parish Council (via zoom) where members of Tallington Parish Council made a short presentation with a potential solution. The solution was dependent on the construction of a Stamford Northern by-pass. In theory this seems more practical than a bridge or by-pass for Tallington alone which would only result in traffic arriving earlier to join the existing queues at the Morrison's roundabout in Stamford.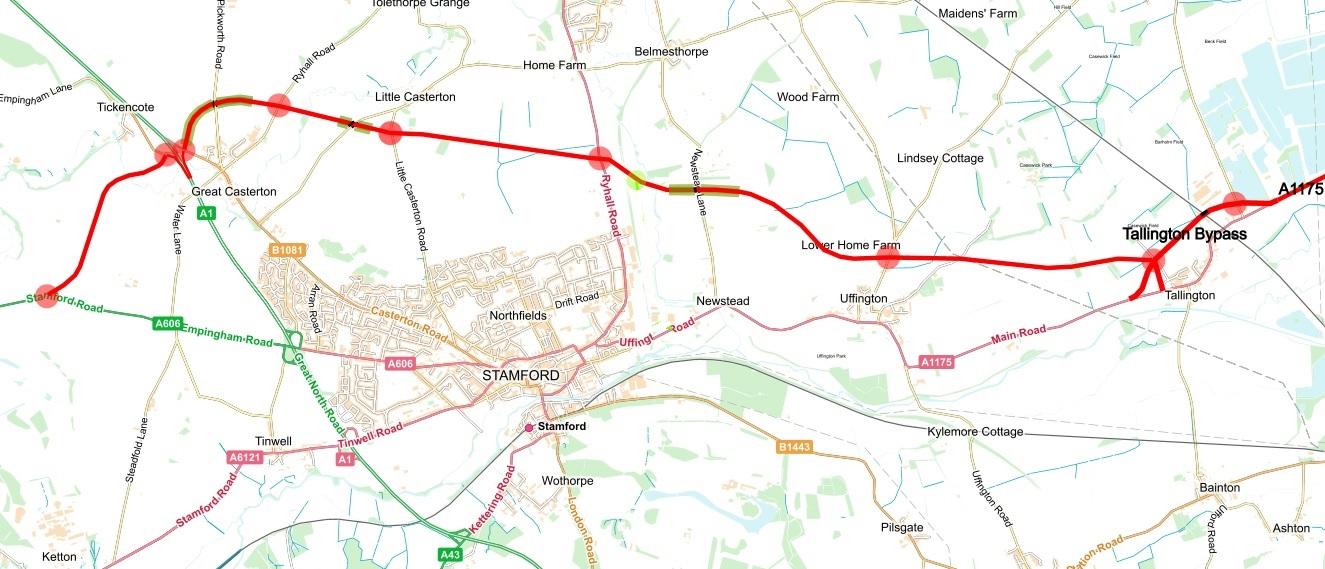 The construction of a Stamford Northern by-pass seems plausible given the number of additional houses planned for the town but, let's face it, it will take much more than four years to gain consensus on the solution, let alone build the road. Therefore, it is important to take action to mitigate the existing problems by encouraging vehicles heading from Spalding direction to choose alternative routes to the A1; and by improving highway safety on each side of the crossing. The next chapter in that particular story is a likely argument about a new vehicular access to Tallington lakes about which I am currently corresponding with the SKDC planning enforcement team.
Do you have an opinion on the quantity and speed of traffic on the roads connecting the villages, particularly the number of quarry trucks coming from Baston and other places?
Yes, I think that a number of rural roads have become 'rat-runs'. I was reminded of this recently when cycling from Uffington to Belmesthorpe delivering my leaflets. King Street between Baston and West Deeping has also become a bit of a drag strip and the junction with Stamford Road needs to be made safer. The number of quarry vehicles is part of the reason for the deterioration of rural roads and the almost ubiquitous potholes in our area. LCC have let residents down by granting so many mineral licences without due regard to the condition and consequent safety of the roads.
How has Covid affected the rural economy?
The global, national and local consequences of Covid are obviously massive and largely detrimental. I am not only worried about the impact on livelihoods and the economy but also on mental health and social interaction. I spoke to someone in a village the other day about the impact of Covid on their kennels and cattery; while no-one has been able to go on holiday, the demand for boarding kennels has evaporated and these businesses have really struggled. My own work as an energy consultant has also suffered and I have had to take casual work in order to keep my family.
On the other hand, there are a few positive aspects to the Covid response including the reduction in vehicular commuting and people spending more time with their families. As we emerge from the crisis I hope that we will be able to remember some of the lessons we have learned including being thankful for what we have previously taken for granted.
Do you have thoughts on how affected business e.g. village pubs, cafes etc have fared and how they can be supported?
I have been a member of CAMRA for many years and I have always thought the government could do far more to support local pubs, eg. by reducing the price differential between drinking at home and drinking in the pub; for many people there choice between £4 a pint in the Bertie Arms and £1 a pint in your own living room is a no-brainer. The County and District Council could be better partners with local businesses rather than just appearing to be an enforcer of health and safety and other legislation (although this also important).

I genuinely intend to represent and communicate with the residents of the villages if I am elected. National and local circumstances have changed in the last four years which make the Deepings West and Rural seat far more 'marginal' than it was last time. My fear is that people in the Tallington, Uffington and Baston will not realise that their vote in this election actually carries far more influence than in other parts of the county or in the parliamentary elections.

Thanks again to everyone for your ongoing feedback. If you would like to keep in touch, please 'follow' me on this blog, or Twitter or Facebook.
I do hope you will feel able to support me on May 6th.

Best wishes,


Ashley Baxter
Independent Candidate
for Deepings West and Rural division

01778 344070
07799 077090